Waipa District Council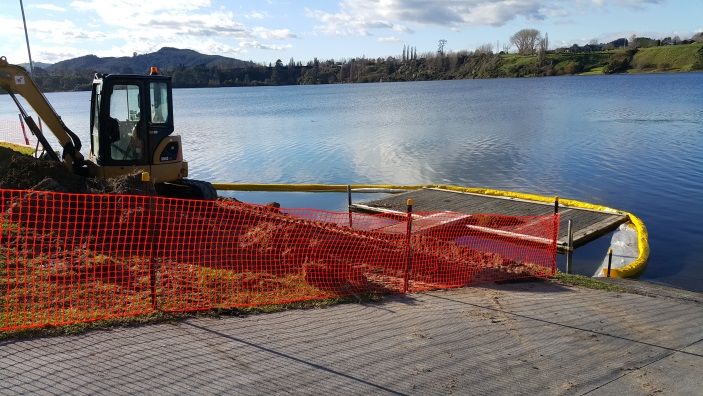 This project involved the construction and repairs of retaining walls at three sites on Lake Karapiro. We constructed three anchored back retaining walls at Keeley's Landing and completed repairs to existing retaining walls at Moana Roa Reserve and the Mighty River Power Domain. The work involved anchoring back the existing and new retaining walls. Given the works were on the edge of and in the lake bed, environmental procedures were very important. The work included excavations, pile driving, wall construction, silt protection, installation of geotextile, drainage, placement of retaining material backfill and installation and connection of the manta ray anchors. These works were in a sensitive foreshore environment and demonstrate our ability and skill to construct timber structures whilst maintaining a high environmental result.
The finished retaining walls look great and the client was happy. Our environmental controls were well maintained and performed extremely well.